As Heard on 590 The FAN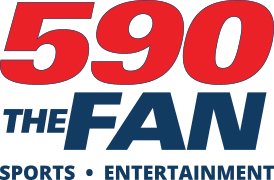 As seen in Ace Hardware
Signs to Contact Your Local Roofing Contractor
As a licensed and certified professional for roofing in Saint Louis, we recommend that you have your roof inspected seasonally or at least once per year. Doing this will help you be better prepared. Binoculars are an awesome way for you to achieve this as we forewarn you not to access your rooftop alone.
5 WARNING SIGNS YOUR ROOF REQUIRES REPAIR OR REPLACEMENT:
Damaged Shingles-
As a general rule of thumb, if more than 30 percent of your roof has damage such as loose, fractured, warped, broken, or absent shingles, then you are most likely going to need an entire roof replacement with a roofing contractor in Saint Louis
Interior Water Damage-
If there are stains on your ceiling or walls, or your ceiling is starting to sag, there is a good chance your roof may be the culprit (this could also be caused by damaged or insufficient amounts of insulation). Do not put off an inspection with a Saint Louis roofer as the problems are only going to get more expensive the longer you wait to address the problem, whatever it is!
Loose or Exposed Nails-
Loose and/or exposed nails create open spaces and allow water to enter your home that causes premature damage. This is something a Saint Louis roofing pro can take care of and is just a phone call away!
Missing Granules-
The granules on shingles defend them against the weather and elements. If you notice that a lot of the granules are missing (usually found in your gutters), they are probably nearing the end of their lifespan.
Damaged or Missing Flashing-
Flashing is used to seal joints on areas that need to be watertight such as chimneys and vent pipes. Water can quickly penetrate into your home when the flashing is damaged or missing.
CALL ENTERPRISE CONTRACTING TODAY AT (636) 638-0000
If you have observed any of the signs stated above then your roof should be inspected by a roofer in Saint Louis. We will help you maintain your large investment and get your roof looking great & sustaining the elements again!
Posted by: admin
July 3, 2019
Go Back