As Heard on 590 The FAN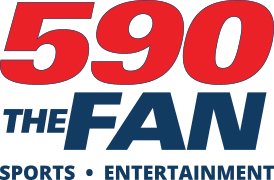 As seen in Ace Hardware
Schedule a Summer Roofing Inspection Today!
Mother Nature takes a large toll on the exterior of your home over time, and especially your roof, which is why it so important to have a reliable and trustworthy Roofer in Saint Louis that you can count on. Did you know that it is recommended to have a roof inspection once a year? Sadly, many homeowners fail to heed this advice. We know that is not you because you are here reading this article lol.
We all love to save money so here is a list of things to keep an eye on throughout the year:
Composition Shingles: Curling, granular loss, broken, damaged and missing shingles.
Wood Shake Shingles: Mold, algae, decay, splitting, rot, and curling.
Flat Roof: Blatant repair patches, cracks, buckles, tears, rips, wrinkles, blisters (Your Roofing Contractor in Saint Louis suggests that the patched sections should also be inspected from inside the attic).
Roof Flashing: Rips, tears, buckling around roof openings.
Soffits and fascia: Cracks, holes, decay, moisture-stains.
Soffit and Ridge Vents: Looks for obstructions in the vents, and damaged vents, flashing, or shingles near them that are starting to curl or even missing.
Gutters: Corrosion or rust, decay, leakage at the seams, loosely connected to the building, sagging, missing segments, plugged up with debris. Clogged gutters can quickly freeze shut and create extreme weight on the fasteners, ice dam formation, and slippery sidewalks beneath.
Chimney(s): Damage to the flashing, bricks, cap or fractured joints. Chimney flashing is particularly prone to ripping because a chimney settles separately from the home.
If you notice any of these issues going on contact a local professional for Roofing in Saint Louis to come and examine it for you.
CALL ENTERPRISE CONTRACTING TODAY AT (314) 455-5000
Posted by: admin
August 9, 2019
Go Back