As Heard on 590 The FAN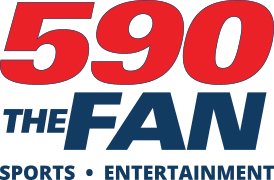 As seen in Ace Hardware
Has Your Roof Been Inspected For Hail Damage This Year?
If your home was struck by severe weather this spring and summer you could have roof damage and not be aware of it! Fractured, curled, buckled, warped, and missing shingles can come back to disturb you if the damages are not fixed by a Roofing Contractor in Saint Louis ASAP. Now is the time to schedule an annual roofing inspection if you haven't done so yet already this year.
There are several warnings signals that you can study for on the ground and if you notice anything your roof could be damaged. The marks to watch for are:
Accumulated granular pieces from asphalt shingles, or bits of broken shingles in your gutters or downspouts.
Marks leftover from water damage to the interior of your home or attic.
Daylight dispensing through into your attic.
Indentations or exterior damage to your windows, siding, and roof.
Need To Schedule a Roof Inspection? Contact a Professional Roofer in Saint Louis Today!!!
Your roof is the foremost defender for your home versus the elements. A hail damaged roof loses its strength to protect your home from liquids, wind, ice, and snow, making it sensitive to a leak when it is left unrepaired. Many insurance companies include hail storm damage since they recognize how significant a healthy roof is for the protection of your family and home.
Delaying an inspection with an expert for Roof Repair in Saint Louis after a severe storm has passed through your neighborhood is not recommended. Most insurance policies state that it's the homeowner's obligation to sustain their homes and take measures to prevent leaks. Waiting until your roof is already leaking means you may be paying ALL of the costs for the needed repairs out of your own pocket.
CALL ENTERPRISE CONTRACTING NOW AT (314) 455-5000
Postponing an examination with a Saint Louis roofer after a relentless storm has moved through your community is not a wise idea. Most insurance policies state that it is the property holder's obligation to maintain their residence and use precautionary measures to stop leaks otherwise you could be paying for the entire bill from your own pocket.
Posted by: admin
September 4, 2019
Go Back