As Heard on 590 The FAN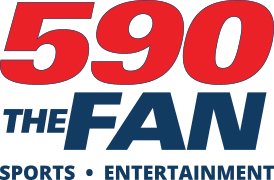 As seen in Ace Hardware
5 Signs to Call a Roofing Contractor in Ballwin
Homeowners in the know understand the importance of having their roof inspected by a professional for Roofing in Ballwin at least once a year. A professional inspection will allow you the opportunity to make any minor repairs that will help prolong the life of your roof, and you will have a better idea each year how close you are to a full roof replacement so you can start planning financially years before. Binoculars are a great way for you to do this as we caution you to NOT get up on the roof by yourself.
5 SIGNS THAT YOUR ROOF NEEDS TO BE REPAIRED OR REPLACED:
Damaged Shingles. If your shingles have become loose, cracked, curled, broken, or missing, they have arrived at the end of their life and unable to preserve and protect your home the way they were designed to.
Interior Water Damage. A ceiling that is sagging or has watermarks is a good indication that you may have a roof leak. Be sure to schedule an inspection with a Roofer in Ballwin ASAP to prevent further serious and costly renovations.
Loose or Exposed Nails. Loose and/or exposed nails leave open holes and allow water to enter into your home causing premature damage.
Missing Granules. The granules on your shingles help to protect them from the weather and elements. If you notice a significant amount of granules are missing (usually found in your gutters), they may be in need of replacement.
Damaged or Missing Flashing. Flashing is used when something such as a chimney, skylight or wall joins your roof. Water can easily penetrate into your structure when the flashing is damaged or missing.
CALL ENTERPRISE CONTRACTING TODAY AT (314) 455-5000
If your roof has any of these signs allow one of our experts for roof repair in Ballwin improve and protect your large investment! For more tips follow us on Facebook and Twitter.
Posted by: admin
July 11, 2019
Go Back