As Heard on 590 The FAN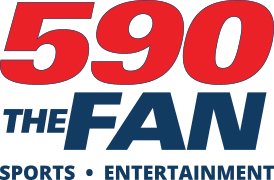 As seen in Ace Hardware
3 Reasons To Have Your Roof Inspected This Fall
The roof of your home is not something most homeowners think about, that is until a leak shows up and causes trouble for you. The roof is the first line of protection against the fluctuating wintry conditions that will be here this winter for any structure. Rather than just hoping for the best, why not get your roof inspected by a Roofer in Saint Louis this fall? Here are three reasons you will want to have an inspection prior to the arrival of winter.
Enhance Energy Efficiency
Your roof performs a large role to insulate your home and retain the warm air while keeping the cold air out during the wintertime. If there are problems with your roofing system, an examination will find them and provide you the opportunity to have repairs performed. Upon completion, your home will run more efficiently and waste less energy (and money) throughout the winter.
Locate the Small Problems
Small leaks may not seem like much of a big deal, but when the snow starts to accumulate and pile up on top of them, the situation starts to become more serious. A roofing inspection during the fall can be used to intercept any issues and get them fixed before the snow starts falling. This way you are not left with water damage inside your home from roof failure when a small problem gets worse.
Recoup Money
Most contractors for Roofing in Saint Louis offer free inspections and estimates, and if renovations are required, they will not be as expensive as the problems that can result from neglecting roof damage, regardless of how small it is. No one wants to shell out dough on repairs if it is not necessary, but when it comes to your roof it is always better to be safe than sorry.
CALL ENTERPRISE CONTRACTING NOW AT (314) 455-5000
We are commercial and residential roofing experts that specialize in new roof installation, replacements, maintenance, and repairs. What you will get is a free, no-obligation roof inspection and estimate so you can rest easy knowing that your roof is in tip-top shape and ready for the approaching winter season. Set your mind at ease and allow our experts to prepare your home for Ullr's wrath.
Posted by: admin
October 7, 2019
Go Back